Spanking for Lovers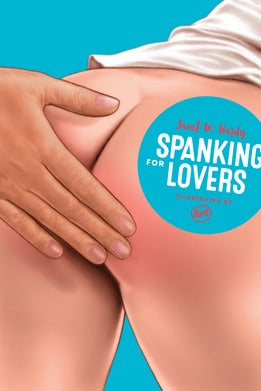 ---
Want Some Heat in Your Seat? Consensual adult spanking can be sexy or strict, giggly or grave, gentle enough to barely pinken the skin or intense enough to leave marks. It can involve infinite combinations of roles, implements and positions - enough to keep even the most avid spankophile busy for a lifetime. 
Janet W. Hardy is the author or coauthor of twelve groundbreaking books about relationships and sexuality, including The Ethical Slut (more than 160,000 copies sold to date). She has traveled the world as a speaker and teacher on topics ranging from ethical multipartner relationships to erotic spanking and beyond. Janet's writing has appeared in CNN.com, Salon.com, The Sondheim Review, and many more. Her book Girlfag: A Life Told In Sex and Musicals was a finalst for both the Lambda Literary Award and the Bisexual Book Award. She lives in Eugene, OR.
Barbara O'Toole ("Barb") has been one of the kink's most beloved spanking illustrators for several decades.   
Paperbook. 167  pages