The Best Oral Sex Ever: His Guide to Going Down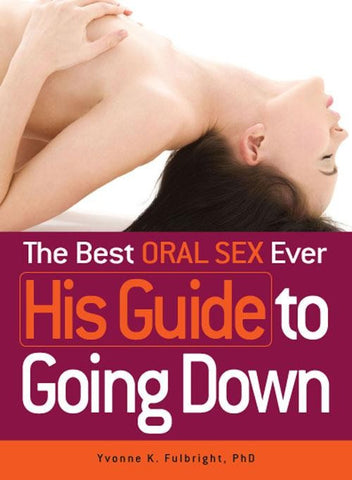 ---
Eating out has never been so hot. Sexologist Yvonne K. Fulbright exposes the facts and fantastic tricks oral sex aficionados live by in her brazen how-to for men. This guide gives you the tools you need to thrill her every night, including:
Making cunnilingus the evening's main course or the first stop in a night of multiple orgasms
Techniques from the sacred "Flutter of the Butterfly" to modern Oral Sex Acrobatics
How to overcome any woman's oral sex hangups
How to broach the subject of wanting to give her oral sex--even when it makes her nervous
Packed with the most erotic ideas for pleasuring her, this men's manual will send you running for the covers.
Yvonne K. Fulbright, PhD is a sexologist, author, and relationship expert. She is FoxNews.com's "sexpert" and has appeared on Red Eye w/ Greg Gutfeld, in USA Today, and in Men's Health UK. The Iceland native also teaches human sexuality at Argosy University.
Paperback 174 pages