The Multi-Orgasmic Couple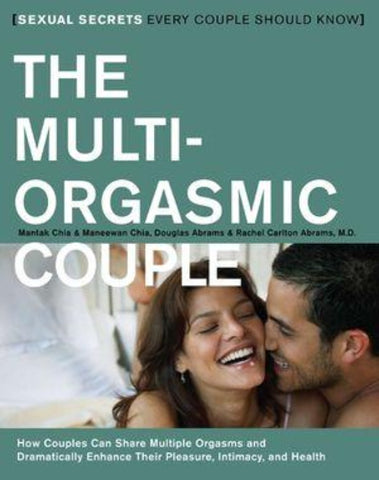 ---
A classic work on human sexuality, The Multi-Orgasmic Couple is an accessible book designed to teach people the essential techniques to enjoying multiple orgasms in their sexual relationships. Co-written by Mantak Chia, the foremost expert in the field of Taoist sexuality, and Rachel Carlton Abrams, M.D., a family practice physician specializing in women's health and sexuality, The Multi-Orgasmic Couple combines ancient Eastern wisdom with Western knowledge to provide the sexual secrets that every couple needs to know.
The coauthors show you how to:
Pleasure each other profoundly

Deepen your love and spiritual relationship 

Experience intense multiple whole-body orgasms
Use sexuality for health and healing
You will discover simple step-by-step techniques for a level of sexual pleasure and healing you may not have known was possible. This fully illustrated guide will teach people of all ages how to harness sexual energy in a way that nourishes and enriches the body, mind, and soul.
Paperback. 204 pages.