The Ultimate Guide to Seduction & Foreplay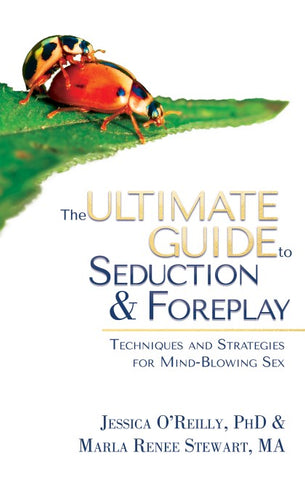 ---
 Renowned sexuality experts Jessica O'Reilly, PhD (Sex with Dr. Jess) and Marla Renee Stewart, MA (Sex Down South) want to help everyone have better, more fulfilling, and more meaningful sex!

Sex means different things to different people – it's as varied as the different species on the planet. So, seduction and foreplay are not only about getting what you want, but about giving and receiving, teasing and pleasing for the best possible rewards, no matter how you define them. (And, yes, foreplay IS sex!)

The Ultimate Guide to Seduction & Foreplay teaches readers how to tune into their own desires, become better communicators, and ultimately be more confident, passionate, and attentive lovers. Inspired by fantasies of seduction, Marla and Jess take you on a journey of sexual exploration and help you understand the many factors that add to or inhibit arousal and pleasure on psychological, sociological, and sexological levels. Readers gain a deeper understanding of their own sexual needs and the foundations for greater compatibility and connection. As you explore your own learning and seduction styles (and your lover's), you'll discover and experiment with new and exciting ways to stimulate arousal and deepen intimacy: verbal, emotional, and digital seduction, foreplay, eroticizing daily actions, games, fantasy play, mindfulness, and more. Packed with practical exercises, techniques, and creative ideas — especially for busy couples — this inclusive guide is a surefire way for folks of all genders to master the art of seduction.

You don't have to be a rockstar in (or out of) the sack each time you have sex, but this book will help you approach your lovers with the confidence and comfort you deserve! Whether you are adding to your repertoire for later or striving to please your current lover, you'll discover thrilling new pathways to pleasure and intimacy.
Paperback. 331pages