Don't bother with X-Rated - Unless You're a Porn Film History Buff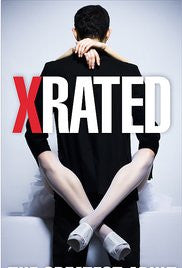 I'm spending a lot of time watching TV lately.  Netflix and I have become good friends. 
A new movie popped up last night that piqued my curiosity.  It's called 'X-Rated' and is described as 'A look at a plethora of pornographic films ranging from the 1970s to the 2010s and a commentary about their lasting impacts on the adult industry and the world.'  It certainly is a look at a plethora of pornographic films but it's not a commentary about their lasting impacts.
At first, the movie is fun.  It starts in the early 1970's and looks at classic movies like Deep Throat, The Devil in Miss Jones, and Behind the Green Door.  It's interesting to hear what the producers and directors have to say now about the movies they made then.
After awhile though, it becomes tiresome.  It's just a chronological list of big budget movies with a little behind the scenes information.  Occasionally they drop a wee tidbit of interesting commentary about how a movie was different from its predecessors and how changing technology changed the way movies were made.  There is a comment at the end that porn of today, with it's short, action-focused clips that are so readily available on the web, actually looks more like the earliest porn of the 20's and 30's than it does the porn that came just before it.  That's an interesting note that's worth exploring more.  But it's not explored, it's just the final word.
Quite a bit of time is spent on Deep Throat but not one mention is made of Linda Lovelace and her subsequent claims that she was abused by the director of them movie.  The film also spends quite a bit of time on movies that have an extremely dark tone to them like Behind the Green Door, The Devil in Miss Jones, and Taboo.  They mention the fact that the movies feature disturbing and dark themes  and seem to applaud it, but they don't analyze it.  Again, some of the late 80's and early 90's movies explore complex dark themes.  It would have been much more interesting and satisfying if they had delved more into why directors chose to do this, what they were trying to accomplish and why we hold up such movies, particularly the 1970's ones, as classics when they include themes of incest and sexual assault.
My biggest complaint about the 'X-Rated' is that it focuses solely on the mainstream of porn.  I guess one could forgive that given that it claims to be an exploration of the biggest porn movies in history.  The biggest tend to be the ones with the biggest budget, the most resources behind them, and the ones that were shown in mainstream movie theaters (yes folks, in the 1970's that was a thing!).  However, if you haven't had much exposure to the entirety of the porn industry, this could leave you with a distorted view of what's really going on.  In that list of at least 30 movies, only one was directed by a woman, and that is a very recent movie.  I counted only two people of color in the entire movie - both actors.  Absolutely every sex scene was either hetero action or sex scenes involving women clearly performing for a male gaze.  This is only one part of the industry.  There are a ton of female, trans, and non-binary people producing in and acting in porn.  Some of them actually have reasonably large production companies (it helps that it doesn't take that much to make this happen these days)  and yes, a lot of them are making a lot of money and many of them are winning those coveted AVN awards that they talk about so much in this film.
X-Rated is a fun little romp through what some porn movies have looked like through the decades but it is by no means a comprehensive look at the industry and it is not a social commentary.  Fun to watch - because of course there's lots of nudity and sex - but you're probably not going to learn much.
---