Send us Your Smut - Desires so Secret by Holly B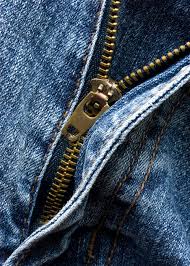 Desires so Secret - by Holly B
My hands were shaking as I slipped the key into my apartment door. He was standing behind me, close enough that I felt his breath, but not so close that any part of our bodies were touching. I don't know why I noticed this. Over a decade I have known him and his body. I know he has a smatterinf of freckles on his shoulders from our many summers languidly lived out at his parents' cabin. He knows I have a scar from an appendectomy, a surgery he waited through, anxiously pacing the visitors' room. Our bodies are not foreign lands to each other, but we've never visited like this. Before this, trips to each other's bodies were always for business, comfort, or friendliness. Tonight would be different. Tonight they would visit to please, and I was terrified it would be a wholly awkward trip.
He flicked the hallway light on and slid open the mirrored closet door to throw in our shoes, as familiar with my home as I was. I felt his concentrated gaze on me, but I didn't dare meet it. I stared at his feet.
"Do you want a drink?" I mumbled.
He took a step towards me in the small hallway, our toes nearly touching. "Not really." He breathed. "Do you?"
I shook my head, the curled end of my ponytail swishing against my neck.
He lifted a slender hand and reached it out to me. My heart raced, my blood zoomed around my body preparing every zone for the potential landing place. He wrapped his fingers around my ponytail and gently pulled it loose, letting my dark curls free. I breathed out. Of course he knows I prefer my hair down, that I'm more comfortable that way. One hand stayed at the back of my head while the other slid forward, past my ear, along my jaw and settled at my chin. He tilted it up so I had no choice but to look up into his kind brown eyes.
"Chloe." He whispered, staring into my eyes, questioning everything that was about to happen, everything that we could never come back from after if it did.
A corner of my mouth lifted in a small smile as I stared at him, at this beautiful man, my best friend, my person, my desire so secret I even kept it from myself for far too long. "Luke." I whispered back firmly, in confirmation.
He exhaled and ducked his head down. My eyes closed and before the butterflies in my stomach had time to take flight our lips met. It was a gentle meeting, a test, and we
both agreed we passed. With flying colours. He pressed his lips against mine harder this time and slid his hands down my sides only to come back up and cup my face. Years of longing unleashed. I opened his mouth with my tongue. I grabbed his hips and pulled them against me. He groaned. His mouth tore away from mine to trail kisses and licks down my neck and chest. I clawed at his sweater and he leaned back just enough to get it over his head. My hands ran across his bare back and chest. I wanted to taste him. I needed to. He yanked my top over my head and undid my bra. He flicked a tongue against a nipple and I moaned. I pushed him back against the opposite wall and he questioningly looked at me, breathing hard.
I smiled and stepped towards him, never breaking eye contact as I undid his pants and pulled them down over his hard cock. Silently, I got to my knees and took his throbbing length into my mouth. His whole body shuddered. I glanced up as I slowly took him in deeper. He stared back at me. I licked and sucked. His hands dug deep into my hair and he bucked his hips. I held him still against the wall. I want to do this to him, not him doing it to me.
He grunted. "Chloe. Chloe." He tried to grab my arms to pull me up, but I resisted. I pulled back.
"I need to taste you." I said. And with one last deep suck, he released into my mouth, groaning my name.
We were both panting as I stood up and before I had time to touch him, kiss him, do so many of the things I wanted to do to him, he spun me around and yanked me against him so my back was to his front. The whole length of our bodies were pressed against each other as he nuzzled and nipped at my neck. Both of his hands squeezed my breasts. One hand slipped further, into my pants, and grazed the front of my panties.
"You're so wet." He sighed. I bucked my hips forward thrusting my aching and full pussy into his hand. Long fingers slipped under the waistband and I spread my legs as much as I could with my jeans still on. He dipped his fingers into the wetness before gliding them back up to my swollen clit. Fingers circled it, grazed it, but it was just a tease. I reached behind me and grabbed fistfuls of his hair. One of his hands held me against him and the other explored between my legs. I bucked against it, so desperate for him.
"Chloe." He whispered. "Chloe. I want to feel you cum."
I moaned as my head fell back against his chest. He slipped two fingers inside of me and pressed his palm against my clit. I was undone. The orgasm ripped through me and I cried out. My legs were shaking, but he held me up as I came.
He pulled his hand out. I wanted more, but thankfully so did he. I could feel his hard cock against my back. He walked me forward towards my bedroom, undoing and pulling down my pants as we went.
---