The Tickle Trunk Turns 10 - My Favourite Guests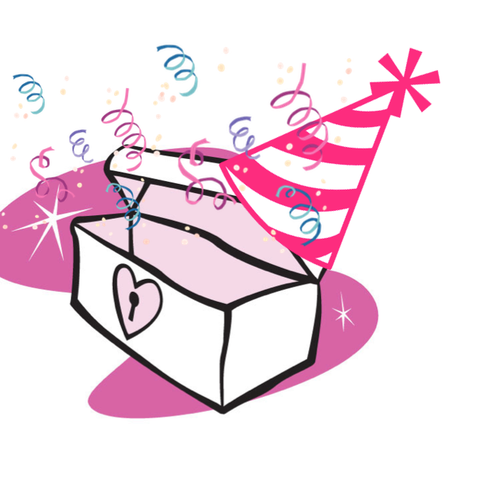 As I mentioned in my previous post about the beginning of the Tickle Trunk, one of the reasons I wanted to open a store, in addition to the party business, was so that I could have workshops and special events.  I couldn't do that in my home and renting or borrowing a space just didn't seem right.  I wanted a home base that could be a spot for gathering a learning.  I'm so pleased that the Tickle Trunk has been able to do that.  Here are some of my memories of my favourite speakers we have hosted through the years.
Midori - Midori is first on the list because I adore her as a teacher, speaker and as a person, and because she was our first guest speaker at the store.  A few months after the store opened, Jim Anderson, who organized and hosted a lot of kink events in the city (more on Jim later) contacted me and told me he was bringing Midori in for some workshops - might I be interested in partnering with him and having her at the store as well.  Yep, yes, I certainly was.  We hosted two workshops on the Sunday after her two Saturday workshops - one on rope bondage and one on pussy pleasing.    One of my favourite memories was when she sent me her supply list for the workshops which included flip chart, markers, a dozen rubber gloves, a large kitchen knife and an overripe melon.  Just your standard educational workshop!  After that very full day, I came home and burst into tears.  I had just had 30 people in my store, learning and sharing, tying each other up - it was what I had dreamed of.  It actually happened.  We had Midori back a second time a few years later and I also got to spend some time with her in Los Angeles.  I could never really say enough about Midori.  She is warm, easy-going, but extremely professional and organized.  And she's smokin' hot too!  
Janet Hardy - She is the writer of one of our most popular books in the store - The Ethical Slut.  She's also written several other books on sub/dom relationships, gender roles, and communication.  Janet was coming to the city for some workshops and I was able to have her come in and do a reading and a workshop on poly relationships at the Tickle Trunk.  It was quite the thing to have such a legendary writer at my store.  
Annie Sprinkle and Beth Stephens - Annie and Beth are sex positive activists, writer and performance artists.  They came to the store just last year to do a performative reading of their book 'Planet Orgasm'.  This was an event like no other we'd ever had before.  Annie and Beth totally took control of the space and made it their own.  Several members of the audience read excerpts from the book and we all talked about what earth loving and people loving and sex have to do with each other and what it means to us.  Annie, if you don't know already, is a feminist porn legend.  I did not know her partner, Beth, before this event.  She is a writer and artist and she is an absolutely beautiful person inside and out.  Being in their presence and being a part of that energy was definitely a highlight of the last 10 years.
Lee Harrington - I first met Lee at a Lupercalia kink conference.  I was impressed by the work he was doing around gender and around bondage and kink.  I approached him after a workshop and asked if he might be interested in coming to the store some time.  Before I even got the sentence out he said 'absolutely, let's do it!'.  Again, we partnered with a few people in the city who were organizing some bondage workshops with him, and brought him in for two sessions at the store.  I learned lots from Lee and I'm hoping to have him come back again.
Dan Savage - Having Dan at the store is definitely one of the most memorable events we've ever had.  I wrote about Dan in another post on my favourite memories so I won't detail it here.  Suffice it to say, it was amazing.  When I got home after that event, I looked at my husband and said 'So, that happened!'.  He said, 'Yep, it sure did!'.
Jessica Yee - Jessica is a writer, teacher, speaker and founder of the Native Youth Sexual Health Network.  When the Sexual Assault Centre brought her in as their keynote speaker for a conference, we asked Jessica to come and do an educational event with us.  I learned from Jessica than I think any other speaker we've ever had. She helped me understand issues of colonialism and the effects of historical racism in a way I never have before.
Angie Reid - Angie came with Ryan and Brett from Calgary to do a workshop on trans identity and one hands-on one where people created their own breast forms and packers.  I had met Angie before when she lived and worked in Edmonton, but I hadn't spent much time with her or heard her speak.  I don't know her well but I still say that she's one of my favourite people.  She a passionate advocate for trans rights and has done a lot to further the cause of gender equality in our province and our country.
Jim Anderson - For several years, Jim Anderson did regular workshops at the store on impact play, flogging, and pressure points. I include him in this list, even though he was a regular speaker, because he was another of my favourite people.  Jim was one of the first people I met in the BDSM scene in Edmonton.  At the time he was organizing lupercalia and he helped me set up my vendor table there.  When I met him, I was terrified of him.  He was a very big and tall man and he had an aura of self-control and command.  I learned through the process of working with him that he was also a teddy bear.  He was kind and thoughtful.  He was incredibly helpful to me and supportive of the Tickle Trunk.  Jim died of a brain tumour just a few years ago.  His death was a huge loss to the Tickle Trunk, to the kink community in Edmonton, and to all of the many, many people who knew and loved him.  I will never forget his kindness to me and his love and support for the community in Edmonton.
Meeting and working with these people has been one of my most favourite and unexpected perks of operating the Tickle Trunk.  We're looking forward to many more years of learning from amazing people like these.
Don't forget to come out to our birthday party at the store on Saturday, February 2.  Help us celebrate 10 years of learning together.
---
Tags: